15 Top Countries from 2013 UN Human Development Ranking
I regularly write about various country reports and studies and it's always with a keen interest to see where Canada ranks on the world's stage. I have featured this in blog posts such as the best countries to live, the smartest countries, the happiest countries, the  most peaceful countries, the most sustainable countries, the friendliest countries, the most charitable countries, the most prosperous countries, the best countries for quality of life, the Best Countries for Business in 2013, the top 20 countries for life expectancy at birth, the best countries for working women and the best country for World Travel & Tourism. Today, I'll be adding to this diverse list by sharing the top 15 countries from the 2013 UN Human Development Ranking, The Rise of the South: Human Progress in a Diverse World released by the UN Development Programme.
"The real wealth of a nation is its people," the opening sentence from the first Human Development Report in 1990.
The Human Development Ranking was launched in 1990 with the specific purpose "to shift the focus of development economics from national income accounting to people-centered policies".  The 2013 Human Development Index (HDI) encompasses an impressive and extensive 187 countries and territories. The index is compiled from eight metrics that measure improvement in education, health, and income. Lack of data excludes such countries as North Korea, Somalia and South Sudan. They use a number of resources and tactics to compile this listing including "independent, empirically grounded analyses of major development issues, trends and policies." According to this research, the top 15 countries from the 2013 UN Human Development Ranking are:
Norway 0.955 – 2011 rank: 1
Australia 0.938 – 2011 rank: 2
United States 0.937 – 2011 rank: 4
Netherlands 0.921 – 2011 rank: 3
Germany 0.920 – 2011 rank: 9
New Zealand 0.919 – 2011 rank: 5
Ireland 0.916 – 2011 rank: 7
Sweden 0.916 – 2011 rank: 10
Switzerland 0.913 – 2011 rank: 11
Japan 0.912 – 2011 rank: 12
Canada 0.911 – 2011 rank: 6
South Korea 0.909 – 2011 rank: 15
Hong Kong 0.906 – 2011 rank: 13
Iceland 0.906 – 2011 rank: 14
Denmark 0.901 – 2011 rank: 16
When looking at the data you'll find that Canada failing to remain in the top 10 wasn't a reflection on the country's own data. In fact, Canada had better scores than in 2012; however, other countries like Japan and Australia improved drastically. In the end, Canada was unable to keep up with growth of other nations, while still achieving a high score.
For the first time in 150 years, the combined output of the developing world's three leading economies—Brazil, China and India—is about equal to the combined GDP of the longstanding industrial powers of the North—Canada, France, Germany, Italy, United Kingdom and the United States. This represents a dramatic rebalancing of global economic power.
Overall the 2013 UN Human Development Ranking illustrates that in a time of economic and other global uncertainty the discrepancies in development are lessening. According to the report, this is because "all groups and regions have seen notable improvement in all HDI components, with faster progress in low and medium HDI countries."
A country's ranking can have an impact on how they are perceived globally. This might effect how "desirable" they are to potential investors, immigrants, businesses and even tourism. The take away from this year's report is that growth is happening in all regions of the world. The gap between the developed and developing nations is slowly closing and opportunities are opening to people all over the globe and quality of life is also improving.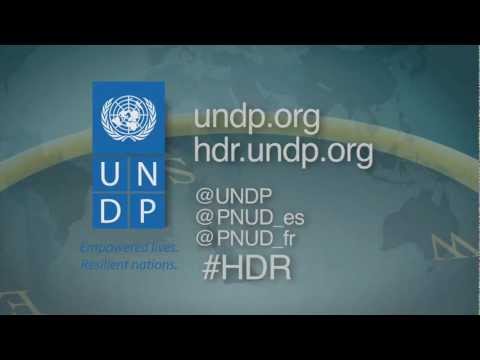 ____________________________________________________________________________________
For nonprofit, CSR business, Canada and other news, please connect with us on Twitter, Facebook and Linkedin or subscribe to our RSS feed. Miratel Solutions is a Canada call centre, eBusiness, and letter shop mail house specializing in professional fundraising services including telephone fundraising, online fundraising, lottery services, donation caging, donation processing and other donor management services. We are committed to our CSR business values and advancing the missions of the non-profits we proudly serve.