3 Insights into Creating Stronger Nonprofit Videos from New Benchmark Guide
Videos continue to grow as an important marketing tool and nonprofits are slowly adopting this visual strategy to appeal to (new) supporters and optimize engagement and nonprofit fundraising opportunities. Unfortunately, often a lack of experience and financial and/or human resources still makes video production difficult or impossible. As part of our Social Media series, I have covered video-related content extensively in posts like Types of Online Videos to Help Increase Supporter Engagement and Nonprofit Fundraising, Steps to Producing Successful On-Screen Nonprofit Videos, Tips for a Successful Video and Viral Marketing Nonprofit Fundraising Campaign and Ways to Maximize Online Video Marketing for Nonprofit Fundraising Appeals and Supporter Engagement. A brand new study Into Focus – A Benchmark Guide to Effective Nonprofit Video by See3, YouTube and Edelman has revealing facts on how nonprofits are currently tackling video production and distribution and the challenges they face. The following are 3 interesting insights that can help nonprofits strengthen their current or new video initiatives.
Budget – 79% of respondents attributed a lack of funding as one of the main reasons for not producing videos although a majority understood the value of video production. Video creation does not have to be costly as the necessary tools are affordable and only require a one-time investment. (See: Video Tools for Nonprofit to Help Supporter Engagement). Even inexpensive equipment can produce high quality videos. Another challenge that 52% of nonprofits face includes a lack of staff resources and time. I recently wrote about Insights into Structuring Nonprofit Social Media Teams and how including interns was one way that social media teams have been developing. Having interns who are specializing in video production might be a great way to produce videos without having to break the budget.
Return on Investment – Another challenge that nonprofits often face is determining the value in producing and sharing videos as the return on investment is not clear or easy to measure. Three quarters (76%) of respondents either did not know the impact of their videos or measure success anecdotally. The study makes recommendations on the best ways to track the ROI and success of the video. First it must have a purpose and secondly a clearly defined goal, either by number of views, click-through rates, or sharing of the video.
Goals – The survey identified four main goals nonprofits had when producing their online videos. The top and most important goal by 87% of respondents was Marketing and Raising Awareness. Although it's probably the most challenging objective to measure success by, it really is the first step in building a community of supporters. The second most important goal with 46% of respondents was Fundraising and videos can help cultivate existing relationships particularly when videos show how their contributions are put to work and making a difference. The third and fourth goals include Membership Development & Advocacy with 32% and 30% of respondents respectively.
The use of online videos should be an integral component of a nonprofit's social media and online marketing strategy and allowing those videos to be viewed online is critical. Mobile-friendly videos give supporters access to watch virtually anywhere and there are tools to help Improve Nonprofit Fundraising and Supporter Engagement Through Mobile Videos.
Many nonprofits have successfully created popular videos as I highlighted in the Top 5 Nonprofit Videos from YouTube and the Lessons Learned From Them – some for good reasons and some for not so good reasons. For the best of the best, you can also check out the Winners from the 2013 DoGooder Video Awards for Nonprofits.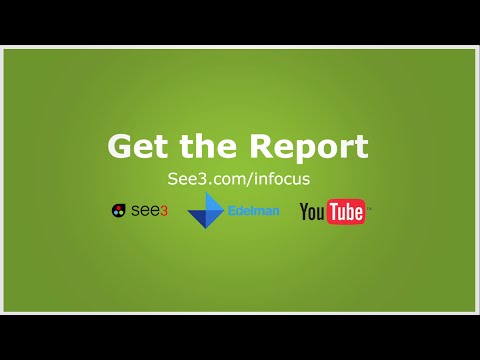 ____________________________________________________________________________________
For nonprofit, nonprofit fundraising, CSR business and other news, connect with us on Twitter, Facebook, Linedin, Google+ and Pinterest or subscribe to our RSS feed.
Miratel Solutions is a Toronto call centre, eBusiness, and letter shop mail house specializing in professional fundraising services including telephone fundraising, online fundraising, lottery services, donation caging, donation processing and other donor management services. We are committed to our CSR business values in all contact centre services and mail house operations and advancing the missions of the nonprofits we proudly serve.