3 Tips for #GivingTuesday Preparation to Optimize Nonprofit Fundraising
As end-of-year nonprofit fundraising is upon us it's important for charities to be well prepared during this period to ensure that they maximize their efforts to optimize results. I have previously written about end-of-year fundraising preparations in the posts 5 Tips for Stronger 2013 End of Year Nonprofit Fundraising, 5 Strategies for Stronger End of Year Nonprofit Fundraising Results and 6 Tips for End of Year Nonprofit Fundraising Email Campaigns for Stronger Results.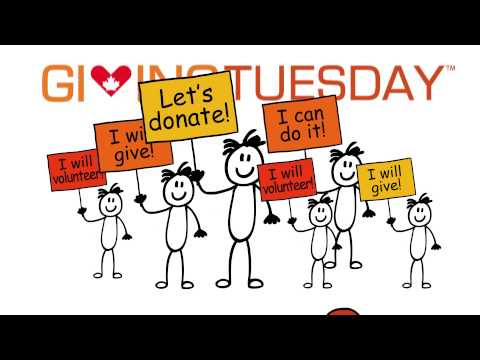 One activity that must be included in every nonprofit's end-of-year fundraising plans is participation in #GivingTuesday, "a campaign to create a national day of giving at the start of the annual holiday season. It celebrates and encourages charitable activities that support nonprofit organizations". Now in its second year #GivingTuesday will be celebrated on Tuesday December 3rd, 2013 after the American Thanksgiving, Black Friday and Cyber Monday. Celebrated last year for the first time in the US, this new annual tradition is now also coming to Canada. How can an organization better prepare to ensure they do not get lost in a crowded space? The following is a checklist of items to consider when establishing your #GivingTuesday initiatives.
Start Early – As all charities will be competing for donor dollars it will be important to start reminding your donors and supporters of your organization by mentioning your participation in #GivingTuesday in your communications a couple of weeks to a month in advance. You can do this in your newsletters, social media postings and by including the GivingTuesday logo on your website and blogs. A special email appeal dedicated to #GivingTuesday a week in advance reminding supporters of the big day will help keep you fresh in their mind. Spread the word by involving your staff, volunteers and supporters to become your ambassadors to their friends, family and colleagues with the promotion of #GivingTuesday in person and through their social media networks. Creating the hype internally within your team will help expand the reach of your #GivingTuesday campaign and improve overall results.
Test the Day Before – Testing your website, its links and donation processing capabilities should be a regular 'to-do' item on every nonprofit's checklist. However, it's imperative to do so on the Monday prior to #GivingTuesday to ensure that you are prepared to capture as many donations as possible. You do not want to find a glitch in your donation processing system on what will likely be the busiest donation revenue generating day of the year. You may also want to have your IT Department or Webmaster on standby on the big day to ensure they can resolve any unforeseen problems that may come up.
The Big Day – It's important to send an email communication on the big day and generally at the start of the day to ensure you message is being seen before the many others your supporters will receive. You may want to segment your database by time zones, so that emails are sent at the corresponding times by time zone. Customized emails segmented by type of donor may also produce stronger results overall. Ensure that it includes a link to your website's donation page and that the link has been tested and that the email is mobile optimized/friendly. Have support staff available and ready to respond to donor inquiries or any technical problems they may come across. Increased donations will result in an increase in overall activity across your organization's operations and therefore it's important to have everyone ready to respond in a timely fashion to ensure you are providing quality donor services.
Remember to have fun! #GivingTuesday represents the start of the holiday season in which donors and supporters are in a festive and generous mood. Remember to thank donors to show your appreciation for every gift regardless of size.
Don't forget to become a partner by registering with the US and/or Canadian #GivingTuesday sites.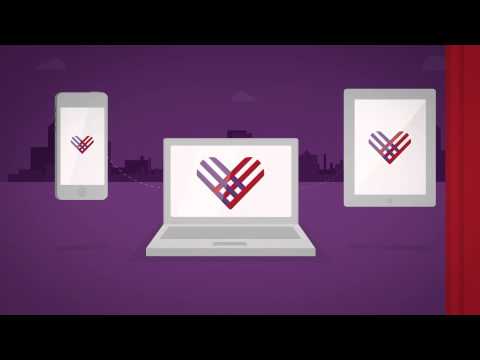 ____________________________________________________________________________________
For nonprofit, nonprofit fundraising, CSR business and other news, connect with us on Twitter, Facebook, Linedin, Google+ and Pinterest or subscribe to our RSS feed.
Miratel Solutions is a Toronto call centre, eBusiness, and letter shop mail house specializing in professional fundraising services including telephone fundraising, online fundraising, lottery services, donation caging, donation processing and other donor management services. We are committed to our CSR business values in all contact centre services and mail house operations and advancing the missions of the nonprofits we proudly serve.