4 Social Media Marketing Tips to Increase Supporter Engagement for Nonprofits
I previously wrote about the 5 Basics to Maximize Social Media for Nonprofit fundraising & Supporter engagement. It included several concepts that should be considered when starting to organize your cause's approach to social media marketing. Step one was developing a plan and when developing an effective plan, there are many strategies to consider and each should be evaluated to determine best fit with your brand image, mission and values to produce desired results. While nonprofit fundraising is the ultimate goal, supporter engagement is the best first-step strategy and the following 4 tips will help that along:
Share Mission Related Content. At the heart of succeeding in social media is engaging people to care for and participate in your mission and cause. There are two types of content that can be shared, original content and existing content. The ratio between the two is dependent on the time available by the allocated resources but generally the ratio is original 30-40% and existing 60-70%. Original content includes material your organization has written or developed. Blogs are an essential element of a social media marketing plan. By blogging you are creating original content relevant to your cause that can help with SEO (search engine  optimization) ranking and can also drive traffic to your website via social networking sharing. Blogging two to three times per week on average helps give you fresh, original content to share to produce steady traffic. Existing content should include a good variety that is topical and related to or of general interest to your organization and the demographic of your supporters. From the latest news and trends, to inspiring stories of success, the more variety in the content the less one-dimensional and boring. The ultimate goal being to keep your networks interesting and engaging.
Share Photos & Videos. Humans are visual by nature so the saying "a picture says 1000 words" couldn't be more accurate. Sharing cause related pictures and videos will attract visitors which in turn will increase your fans, followers and overall network. One option is publishing your photos on Flickr  as it's an effective platform to help share your story, get content out there that can easily be tied back to your organization. Pinterest, the new, popular kid on the block is growing by leaps and bounds by essentially being a pinboard for sharing photos and videos with other like-minded Pinners.
Recruit Social Media Advocates. Those who work or volunteer for your organization generally do so because they are passionate about your cause. These are the same people that should be recruited to help expand your organizations reach. Create regular compelling invitations for your staff and volunteers to help 'Like', re-tweet and share the information you are publishing on your various networks, with their own networks.
Tweetups. Although engaging donors and supporters through social media is always a "virtual" experience, you can personalize the relationship by organizing meet and greet-type events to help strengthen the connection. A tweetup is a good example of this. A Tweetup refers to online Twitterers who get together to meet in person and it's an excellent opportunity to expand your base and build on the existing loyalty. Whether attending or hosting your own tweetup throughout the year, it's an excellent strategy to help increase your nonprofits visibility.
These are just a few of strategies that should form part of your overall plan, depending on whether or not it's a good fit for your organization. Ultimately, social media is about communicating and networking. For any social media marketing plan to be effective, it's important to not only get the message out there utilizing your selected social media channels but also sharing your content and encouraging others to do likewise. It's like the Faberge Organic shampoo commercial from the 80's – you'll tell two friends, then they'll tell two friends and so on and so on and so on…..If you're too young to remember the 80's, the commercial is below.
You'll tell 2 friends, then they'll tell 2 friends and so on and so on and so on….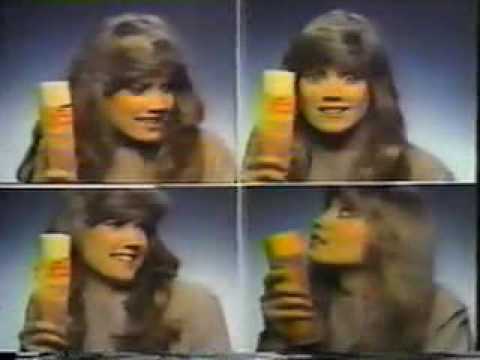 _________________________________________________________________________________________
For nonprofit, nonprofit fundraising, CSR business and other news, connect with us on Twitter, Facebook and Linkedin or subscribe to our RSS feed.
Miratel Solutions is a Toronto call centre, eBusiness, and letter shop mail house specializing in professional fundraising services including telephone fundraising, online fundraising, lottery services, donation caging, donation processing and other donor management services. We are committed to our CSR business values in all contact centre services and mail house operations and advancing the missions of the nonprofits we proudly serve.