Founder of TOMS Publishes Book and Shares CSR Business Secrets
Of all the CSR business models we write about, TOMS is the one we most frequently reference. We love TOMS concept and what it started and represents to the cause marketing concept. Philanthropic commerce has become a viable and sustained retail trend that doesn't appear to be going anywhere (hopefully). One of the leaders of this movement is the creator of the brand TOMS, Blake Mycoskie. TOMS was first a shoe retailer and its "One for One" movement quickly made them a well-known feel-good brand internationally. TOMS then expanded its concept and branched out into TOMS eyewear joining or inspiring others like Warby Parker and Moraleyes with buy-one-give-one eyeglasses for the needy.
Mycoskie is continuing his positive influence with his recently published first book called 'Start Something That Matters.' In it he shares the secrets of his success and how others with an entrepreneur spirit can create something that has a positive impact on the world while turning a profit. In the book, he writes how TOMS became one of the fastest-growing shoe companies in the world "and combines it with lessons learned from such other innovative organizations as method, charity: water, FEED Projects, and TerraCycle."
In fact, even the book itself gives back. For every copy of his books that is purchased, a book will be given to a child in need through First Book, a nonprofit organization that connects publishers with local organizations. In addition, half the proceeds from the book will be used to fund grants. These grant applications will be available though the TOMS website. The money will be for those who want to start their own "thing that matters" because Mycoskie believes in putting his money where his mouth is.
Durign a recent interview with the Huffington Post, Mycoskie was asked who he was helping and he said, "The primary reason to start the book was to help other people start something that matters. The number one question that I get is, 'How did you get started?' My purpose was to inspire people to go out, whether it's a day or two a month or two days a year and help others. Or, to start an organization like TOMS, or convince big companies you work for to start a give-back program. Or even build morale and somehow incorporate giving."
Mycoskie is a rare breed of entrepreneurs not only did he start an online revolution of companies giving back, but he is doing it in a way that inspires consumer participation. Customers are proud to wear the TOMS brand because they know that their purchase benefitted someone in need. It is awe-inspiring to see how this one man impacted the retail world in such a positive way and what he was able to accomplish. Hopefully this book will have its desired effect and others will be inspired to create their own CSR business model like Mycoskie started with TOMS.
Watch the official video trailer.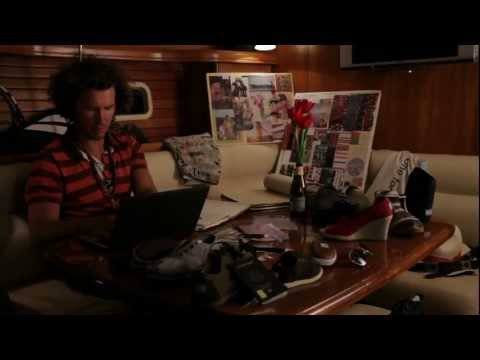 ________________________________________________________________________________________
For nonprofit, CSR business, digital and other news,please connect with us on Twitter, Facebook and Linkedin or subscribe to our RSS feed.
Miratel Solutions is a Toronto call centre, eBusiness, and letter shop mail house specializing in professional fundraising services including telephone fundraising, online fundraising, lottery services, donation caging, donation processing and other donor management services. We are committed to our CSR business values in all contact centre services and mail house operations and advancing the missions of the nonprofits we proudly serve.