Meatless Monday with Forks Over Knives Mexican Black Bean Corn Soup
Welcome (back) to the Miratel blog and thank you for stopping by for a Meatless Monday vegan recipe share. The Meatless Monday pledge aims to reduce meat consumption by 15% by eliminating it one day per week to preserve personal and planetary health. Miratel supports this eco-movement and includes it as part of its CSR business strategies to spread awareness of the impact of food choices on our environment.
On the menu today is a Mexican Black Bean Corn Soup  that was featured on the Forks Over Knives website from Veronica Grace, a chef and photographer passionate about teaching people how to make delicious oil-free vegan recipes from scratch. Forks Over Knives (FOK) is a documentary that "examines the profound claim that most, if not all, of the degenerative diseases that afflict us can be controlled, or even reversed, by rejecting our present menu of animal-based and processed foods." Now let's start some FOK cooking…
Ingredients (serves 8):
1 large onion, diced
6 cloves of garlic, minced
3 stalks of celery, diced
2 carrots, diced
5 cups of vegetable broth (homemade or low sodium)
4 15 ounce cans of black beans, low sodium (or 7 cups cooked) undrained
1 15 ounce can of whole sweet corn, drained (salt free, unsweetened)
1 14.5 ounce can of fire roasted tomatoes, diced (I use Muir Glen Organics)
4 teaspoons roasted cumin (or regular cumin)
1 to 1 1/2 teaspoon chipotle chili powder
1/2 teaspoon Herbamare or salt (to taste)
Juice of 1 small lime
Fresh ground pepper to taste
1/2 bunch of cilantro, chopped to garnish
Method:
In a large pot, sauté the onion, celery, carrots and garlic in 1 cup of vegetable broth over medium heat for 6-7 minutes. Add chipotle chili powder, roasted cumin, and black pepper and cook for another minute or two. Stir in the remaining vegetable broth, 4 cups (or 2.5 cans) of beans, and sweet corn. Turn to high heat and bring to a boil.
Add remaining 3 cups (or 1.5 cans) of beans and crushed tomatoes to a Vitamix or blender and process until smooth. Stir into soup when boiling, reduce heat to medium, and simmer for 15 minutes until beans and vegetables are done to your desired tenderness.
Taste test. Add Herbamare or salt to taste and lime juice.
Serve in bowls and garnish with fresh chopped cilantro.
This is a delicious, hearty and healthy soup perfect for the cooler weather months. About FOK "The idea of food as medicine is put to the test. Throughout the film, cameras follow "reality patients" who have chronic conditions from heart disease to diabetes. Doctors teach these patients how to adopt a whole-foods plant-based diet as the primary approach to treat their ailments—while the challenges and triumphs of their journeys are revealed." Without getting preachy, the movie has been life-changing for some and definitely worth a watch if you haven't seen it yet.
If you haven't already, we encourage you to visit the Meatless Monday website and join us in taking the Meatless Monday pledge today. Spread the word at home and at work to promote CSR business initiatives and make your green call centre, office, factory, shop, restaurant or salon even greener
Enjoy!
Forks Over Knives – Official Trailer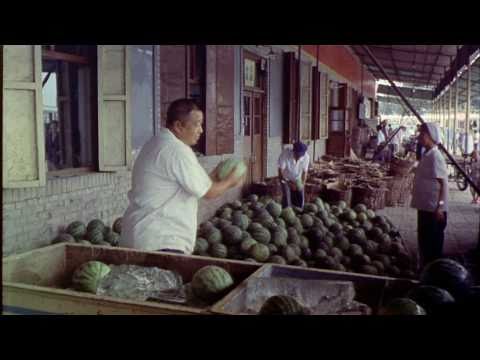 ___________________________________________________________________________________
For nonprofit, nonprofit fundraising, CSR business and other news, connect with us on Twitter, Facebook, Linkedin and Pinterest or subscribe to our RSS feed.
Miratel Solutions is a Toronto call centre, eBusiness, and letter shop mail house specializing in professional fundraising services including telephone fundraising, online fundraising, lottery services, donation caging, donation processing and other donor management services. We are committed to our CSR business values in all contact centre services and mail house operations and advancing the missions of the nonprofits we proudly serve.