Meatless Monday with Guacamole Platter and Vegetarian Chilli
Hello and welcome (back) to Miratel's blog and thanks for stopping by on Meatless Monday recipe share. The Meatless Monday pledge aims to reduce meat consumption 15% by eliminating it just one day per week to preserve personal and planetary health. Miratel supports this great initiative and includes it as part of its CSR business strategies to spread awareness of the impact of food choices on our environment.
This two-course meal of guacamole platter and vegetarian chilli was put together by actress Alyssa Milano's dinner party with recipes from TV personality and celebrity chef Jamie Oliver for Food Revolution Day. Food Revolution Day is on May 19, 2012 and it aims to "to inspire change in people's food habits and to promote the mission for better food and education for everyone."
Guacamole Platter Ingredients (serves 6):
A handful of mixed-colour cherry tomatoes
1–2 fresh red chillis, or to taste
A handful of fresh coriander
2 ripe avocados
1/8 teaspoon salt
2 limes
½ bulb of fennel, optional
1 carrot
½ a cucumber
12 breadsticks or 4 large warm pita bread, cut into triangles or baked corn tortilla chips
Directions:
Squeeze a handful of cherry tomatoes on to the biggest board you have.
Halve and de-seed the chile, then roughly chop it along with the tomatoes.
Add the coriander (stalks and all) and chop it into the mix.
Halve and remove avocado pit, then squeeze over a board so the flesh comes out of the skins. Discard the skin.
Add a pinch of salt, squeeze over the juice of 2 limes and chop everything together until fine.
Taste and adjust the flavours if needed, then use your knife to sweep everything to one side of the board.
Cut the ½ bulb of fennel into wedges, if using. If not substitute with more of another vegetable. Peel the carrot, quarter lengthways and cut into sticks, then do the same with the cucumber. Sprinkle over a pinch of salt, then arrange the vegetables next to the guacamole. Put a handful of bread sticks into a glass and take them to the table with the board of guacamole.
Vegetarian Chilli Ingredients (serves 4):
2 medium-sized sweet potatoes,(approximately 500g)
1 level teaspoon cayenne pepper, plus extra for sprinkling
1 heaped teaspoon ground cumin, plus extra for sprinkling
1 level teaspoon ground cinnamon, plus extra for sprinkling
olive oil
sea salt and freshly ground black pepper
1 onion
1 red pepper
1 yellow pepper
a bunch of fresh coriander
1 red chilli
1 green chilli
2 cloves of garlic
2 x 400g tins beans – try kidney, chickpea, pinto, cannellini
2 x 400g tins chopped tomatoes
Directions:
Preheat the oven to 200˚C/400˚F/gas 6.
Peel the sweet potatoes and cut into bite-sized chunks. Sprinkle with a pinch each of cayenne, cumin and cinnamon, drizzle with olive oil and scatter with a pinch of salt and pepper. Toss to coat then put them on a baking tray.
Peel and roughly chop the onion. Halve, deseed and roughly chop the peppers. Pick the coriander leaves and put aside, finely chop the stalks. Deseed and finely chop the chillies. Peel and finely chop the garlic.
Put the tray of sweet potato in the hot oven to cook for 40 minutes until soft and golden.
Put a large pan on a medium-high heat and add a couple lugs of olive oil. Add the onion, peppers and garlic and cook for 5 minutes. Add the coriander stalks, chilli and spices and cook for another 5 to 10 minutes, stirring every couple of minutes.
Drain the cans of beans, then tip them into the pan with the tinned tomatoes. Stir well and bring to the boil, then reduce to a medium-low heat and leave to tick away for 25 to 30 minutes. Keep an eye on it, and add a splash of water if it gets a bit thick.
To Serve:
Get the roasted sweet potato out of the oven and stir it through your chilli with most of the coriander leaves. Taste and season with sea salt and freshly ground black pepper, if needed.
Scatter the remaining leaves over the top, and serve with some soured cream, guacamole and rice or tortillas.
If you haven't already, we encourage you to visit the Meatless Monday website and join us in taking the Meatless Monday pledge today. Spread the word at home and at work to promote CSR business initiatives and make your green call centre, office, factory, shop or salon even greener.
Enjoy and don't forget to check out Food Revolution Day!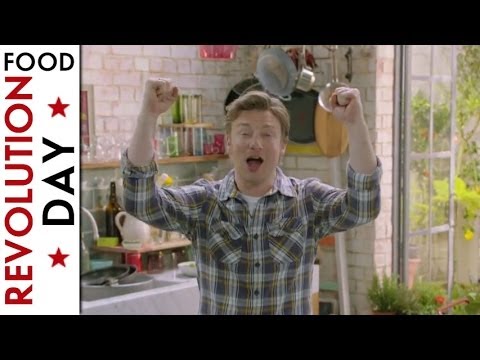 ________________________________________________________________________________________
For nonprofit, CSR business, digital and other news,please connect with us on Twitter, Facebook and Linkedin or subscribe to our RSS feed.
Miratel Solutions is a Toronto call centre, eBusiness, and letter shop mail house specializing in professional fundraising services including telephone fundraising, online fundraising, lottery services, donation caging, donation processing and other donor management services. We are committed to our CSR business values in all contact centre services and mail house operations and advancing the missions of the nonprofits we proudly serve.