Roma's "Buy One Give One" CSR Business Model Looking to Give Poverty the Boot
As the holiday season approaches many consumers are more in-tune with the CSR business values of the businesses they spend their money at. In all fairness, this is not only because of the holiday season but also due to the retail trend towards the socially conscious consumer. Socially conscious consumers want their purchases, including their holiday purchases, to have a positive impact – give back somehow. They want to use the power of their wallets to support companies who either share their beliefs or are helping a cause close to their hearts.
The holiday season brings the concept of "gifts that give back" to the forefront and that is why we have started a series based on this concept. So far we have written about AmazonSmile and TOMS The Marketplace where the socially conscious consumer can find a variety of goods from vetted vendors who either donate a portion of the sale to charity or subscribe to the "One for One" model made popular by TOMS Shoes and adopted by TOMS Eyewear along with Warby Parker, Moraleyes and BOBS by Skechers. Then there are retailers who do both like Roma.
Roma is a brand known for their rain boots and flip-flops – the brands popularity reached being featured on NBC's Today Show. Samuel Bistrian, who wanted to be able to help children in his home country of Romania, founded the brand in Texas. With the birth of Roma he was able to combine his love of philanthropy and fashion.
For every pair of boots the company sells they donate a pair of boots to a child in need but it doesn't stop there as "10% of all sales proceeds go to the Roma For All Foundation to help these children break out of their cycle of poverty and despair. [Their] goal and highest aim is to not only provide aid, but to educate." This additional monetary donation sets Roma apart from others who operate on the "One for One" basis as they are going above and beyond the norm to make every purchase count that much more.
Additionally, Roma Boots has made today – November 29th 2013 – the Day of Hope. The purpose of the Day of Hope is to 'give poverty the boot' by giving hope through simple acts of kindness. They are asking people to give something to someone else from "a smile to a sad stranger, opening a door for someone, buying a hungry person a meal or an impoverished child a pair of boots." They believe that no act of kindness is too small to share and you can carry that message over to social media by posting your act of kindness to Facebook, Twitter, Instagram or any other site where you can encourage your network to do the same. Roma's Day of Hope is a project that helps to get people into the holiday/giving spirit that is often overshadowed by the consumerism of the holidays. Combining giving with social media at the start of the holiday season is a great way to bring awareness to their philosophy and brand.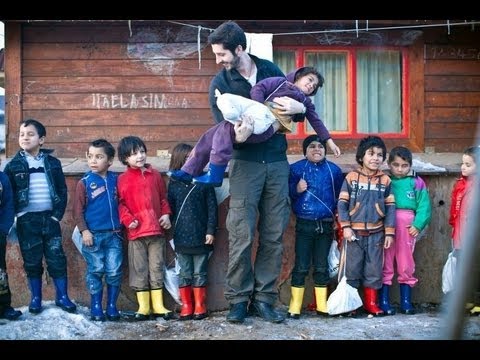 ___________________________________________________________________________________
For nonprofit, nonprofit fundraising, CSR business and other news, connect with us on Twitter, Facebook, Linkedin and Pinterest or subscribe to our RSS feed.
Miratel Solutions is a Toronto call centre, eBusiness, and letter shop mail house specializing in professional fundraising services including telephone fundraising, online fundraising, lottery services, donation caging, donation processing and other donor management services. We are committed to our CSR business values in all contact centre services and mail house operations and advancing the missions of the nonprofits we proudly serve.