A Taste for Life – Hope Made Delicious on April 23, 2014
As a Canadian contact centre, we are proud of the CSR business values that govern our operations and we take equal pride in the CSR efforts of other Canadian organizations and have featured some of those efforts in posts like the 10 Most Sustainable Canadian Companies from the Global 100, the Bell Let's Talk Day for Mental Health Issues, the Giada De Laurentiis Celebrity Chef's Challenge for Mount Sinai, the 10 Most Sustainable Global Retailers, the 10 Most Sustainable Companies, the 10 Green Business Leaders, the B Corp Best for the World List and the top 10 North American retailers for Carbon Productivity. Today we are adding to this list by featuring A Taste for Life, a one-night only event taking place on Wednesday April 23, 2014 where participating restaurants will donate a portion of their proceeds to local AIDS Service Organizations.
It's that easy to make a difference in the lives of so many.
A Taste for Life began in 1999 in Ottawa as a way to support Bruce House and the Snowy Owl AIDS Foundation. Bruce House "is a community-based organization providing housing, compassionate care and support in Ottawa for people living with HIV and AIDS, based on the belief that everyone has the right to live and die with dignity." The Snowy Owl AIDS Foundation works to "maintain a financial resource available to organizations dedicated to HIV/AIDS
education, prevention, direct or support services, primary care and/or the expansion, enhancement of existing HIV/AIDS services." Since its launch, the event has "been joined by 24 communities from Newfoundland to Alberta, Toronto to Sudbury."
The 16th year of A Taste for Life will see select restaurants from Ottawa, Barrie/Creemore, Calgary, Durham, Guelph, Hamilton/Brantford/Oakville, Kingston, Kitchener/Waterloo/Cambridge, London, Newfoundland, North Bay, Peterborough/Northumberland/Kawartha Lakes, Stratford, Sudbury, Thunder Bay, Toronto and York Region once again opening their doors and donating "25% of their evening sales to AIDS Service Organizations in their community." You can locate your nearest city and restaurant via the website.
It's not just restaurants that are helping make A Taste for Life a success as there is a list of corporate sponsors across Canada including TD, OUTtv, City, VIA Rail Canada, BMO, Starbucks and many other local sponsors. The event has even garnered a celebrity spokesperson in Rick Mercer from the hit CBC show The Mercer Report. Having such a notable Canadian figure promoting the event not only raises its profile but also increases the reach and awareness of the message.
For those unable to make it to A Taste for Life event you can "donate through Canada Helps and be a part in helping make life easier for those affected by HIV/AIDS in your community."
It is inspiring how one event can have an impact on the lives of those living with HIV/AIDS all across Canada. This is an example of how CSR minded businesses can help turn an everyday activity into a fundraising initiative that can resonate in its community and grow. "Hope made delicious" is the slogan of the A Taste for Life event so help foster hope by gathering loved ones and going out for dinner for a good cause on Wednesday April 23rd, 2014.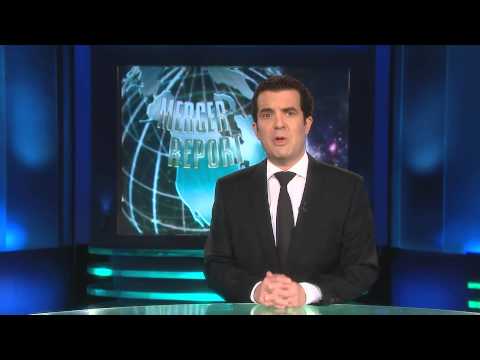 ___________________________________________________________________________________
For nonprofit fundraising, CSR business and other news, connect with us on Twitter, Facebook, Linkedin and Pinterest or subscribe to our RSS feed.
Miratel Solutions is a Toronto call centre, eBusiness, and letter shop mail house specializing in professional fundraising services including inbound telephone fundraising, outbound telephone fundraising, online fundraising, lottery fundraising services, donation processing and receipting and direct mail fundraising services. We are committed to our CSR business values in all our business decisions  and advancing the missions of the nonprofits we proudly serve.