Meatless Monday with Caramelized Garlic Tart
Hello and welcome (back) to the Miratel blog for another Meatless Monday. We took the Meatless Monday pledge as part of our CSR business initiatives in support of reducing meat consumption one day per week (15%) to improve the health of people and the planet. Every Monday we feature a new vegetarian recipe and given that it is the holiday season, our recipes will have a bit of seasonal flair for the month of December.
On the menu tonight is a delicious caramelized garlic  tart that would be perfect for brunch or as an appetizer or main.  Tender sauteed garlic cloves make a flavourful filling for this quiche-like tart from chef Yotam Ottolenghi; the recipe appears in his cookbook, "Plenty." There is a bit of work required for this recipe but it is well worth the effort for a special meal.
Ingredients (serves 4-6)
13 ounces puff pastry, defrosted if frozen
3 medium heads of garlic, cloves separated and peeled
1 tablespoon olive oil
1 teaspoon balsamic vinegar
3/4 tablespoon sugar
1 teaspoon chopped fresh rosemary
1 teaspoon chopped fresh thyme, plus 3 sprigs for garnish
3/4 teaspoon fine sea salt
4 1/2 ounces soft, creamy goat cheese, such as chevre
4 1/2 ounces hard, mature goat cheese, such as goat gouda
2 large eggs
6 1/2 tablespoons heavy cream
6 1/2 tablespoons creme fraiche
Freshly ground black pepper
Directions
Roll out puff pastry into a 16-inch circle. Fit puff pastry into an 11-by-1 1/2-inch round fluted pan with a removable bottom. Place a parchment paper-round on top of puff pastry; top with pie weights or dried beans. Transfer to refrigerator; chill for 20 minutes.
Preheat oven to 350 degrees. Transfer tart shell to oven and bake for 20 minutes. Remove weights and paper and bake until pastry is golden, 5 to 10 minutes more. Remove from oven and set aside.
Place garlic cloves in a small saucepan filled with water. Place saucepan over medium heat and bring to a simmer; simmer for 3 minutes. Drain and return cloves to saucepan. Add olive oil and place saucepan over high heat; cook, stirring occasionally, until garlic is fried, about 2 minutes. Add vinegar and 1 cup water; bring to a boil and immediately reduce to a simmer. Let simmer for 10 minutes. Add sugar, rosemary, chopped thyme, and 1/4 teaspoon salt. Continue simmering over medium heat until most of the liquid has evaporated and garlic is coated in a dark caramelized syrup, about 10 minutes more. Remove from heat and set aside.
Break both goat cheeses into pieces and scatter in tart shell; spoon garlic cloves and syrup over cheese. In a large glass measuring cup, whisk together eggs, cream, creme fraiche, and remaining 1/2 teaspoon salt; season with pepper. Pour egg mixture over cheese and garlic filling, making sure the cheese and garlic are still visible.
Transfer tart to oven and bake until tart filling is set and top is golden brown, 35 to 45 minutes. Remove from oven and let cool slightly before removing tart from pan. Trim tart as necessary and garnish with thyme sprigs; serve.
We encourage you to visit the Meatless Monday website and join us in taking the pledge to reduce meat consumption one day per week. Spread the word at work to promote the value of CSR business initiatives and make your green call centre, office, factory, shop, restaurant, hotel or salon even greener.
Enjoy!
The great Joe Strummer talks about becoming vegetarian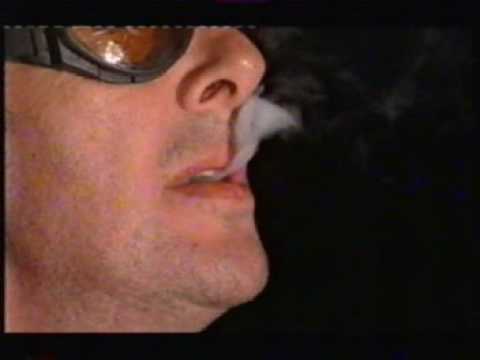 ________________________________________________________________________________________
For nonprofit, CSR business, digital and other news,please connect with us on Twitter, Facebook and Linkedin or subscribe to our RSS feed.
Miratel Solutions is a Toronto call centre, eBusiness, and letter shop mail house specializing in professional fundraising services including telephone fundraising, online fundraising, lottery services, donation caging, donation processing and other donor management services. We are committed to our CSR business values in all contact centre services and mail house operations and advancing the missions of the nonprofits we proudly serve.